Collection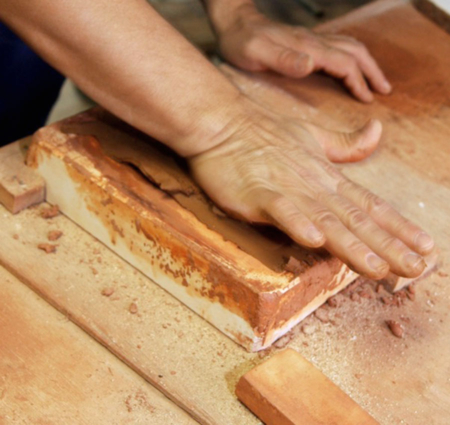 Terracotta glazed tiles are made from moulded clay, baked and enameled to make a perfect material for walls, floors, and ceilings.
Dahl Studio tiles are designed in Denmark and produced in France in a family-owned company that for generations has developed deep transparent enamels and crafted clay into exclusive handmade tiles.
Read more
The Dahl Studio terracotta collections offer the traditional rustic finish in the Classic collection as well as the more straight cut tile with a smooth surface in the Patchwork and the Graphic collections.
Please also read under DETAILS for more info.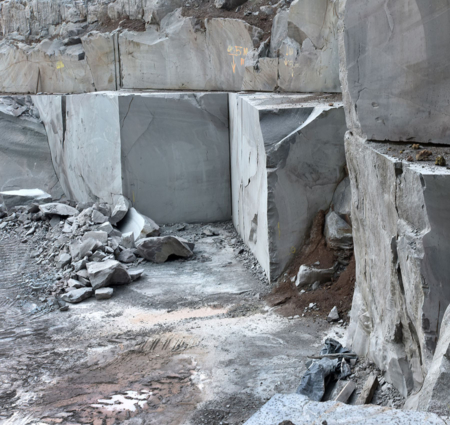 Lava is a natural stone and can be manufactured in single slabs that may vary in shape, size, dimension and thickness up to 1480 x 2980 mm. It can be processed with a large variety of enamels or as natural lava / unglazed, with surfaces; sawn, honed, brushed or polished.
The lava stone is extracted from old volcanic eruptions in Auvergne in central France that are over 12.000 years old.
Read more
Lava stone is a unique material as the technical features and aesthetic possibilities of the glazed stone combine to create a wear resistant, frost resistant, stain resistant, impact resistant and chemical resistant material. It has the ability to adapt easily to temperature and it can also be exposed to thermal shocks without breaking.
The usability is therefore endless; in bathrooms, kitchens, for walls and floors, for stairs, fireplaces, countertops and tabletops, shelves, sinks, swimming pools and bathtubs. Because of its versatility this opens up new possibilities in interior and exterior design as well as in architecture.
The glaze allows use of a wide range of colors and nuances. Glazed lava will vary and differentiate in colors and you will be able to slightly sense the surface of the lava stone underneath, which gives it a unique and versatile look.
The enamel will have a crackling surface which are small slits, their network might be more or less dense according to the enamel. These slits will over time and depending on the color be more visible and add a beautiful patina to your lava tiles or worktops.
Lava stone can also be used raw and unglazed which will enable you to see the magnificent structure of the stone. Unglazed lava will need treatment before use. On the raw unglazed Natural lavastone there will be variation in grey shades and tones, variation in surface texture. It is a natural stone so it is not possible to know the exact nuance and variety within the stone in advance. Natural lava can be made: sawn, honed, brushed or polished.
Please also read under DETAILS for more info.