Collection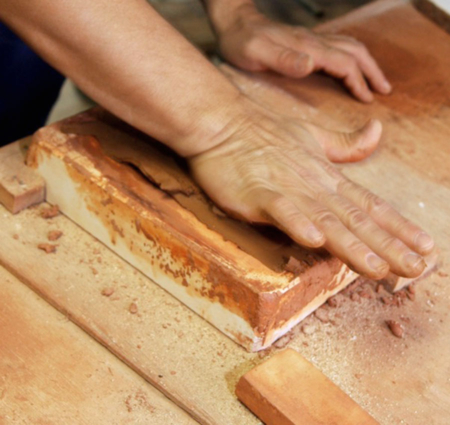 Terracotta glazed tiles are made from moulded clay, baked and enameled to make the perfect material for walls, floors, and ceilings.
Dahl Studio tiles are designed in Denmark and produced in France in a family-owned company that for generations has developed deep transparent enamels and crafted clay into exclusive handmade tiles.
Read more
The Dahl Studio terracotta collections offer the traditional rustic finish in the Classic collection as well as more straight cut tile with the smooth surface in the Patchwork and Graphic collections. The industrial terracotta tiles are still hand glazed and can be produced in the same large selection of shades and colours as the other Dahl Studio collection. All our terracotta tile collections are suitable for indoor use on walls as well as on floors in light traffic areas.
Also read under DETAILS for more info.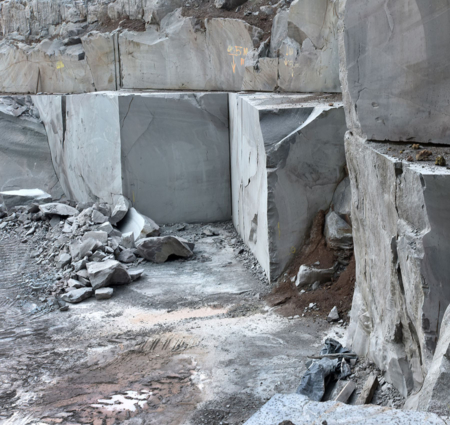 Dahl Studio lava stone tiles and countertops are produced of lava stone from central France. Here, the lava stone is extracted as blocks, which are first cut into large slabs, and then split up and can be varied in shapes, sizes and dimensions.
Lava stone is a thermal stone which is both very durable and can withstand water, heat, frost and virtually all cleaning agents. This makes it suitable for almost all purposes and projects both indoors and outdoors and not least for floors that will feel comfortable and warm.
Read more
Lava stone can be used as unglazed, natural raw lava, with surfaces that, depending on treatment, can be produced with different surfaces; sawn, sanded, brushed or polished.
On the unglazed lava stone, there will be a variation in greyish tones with golden sparkles. The unglazed lava stone is treated after installation and the impregnation can again give the stone a new look, depending on what you want.
At the same time, lava stone is also the only natural stone that can be glazed, fired and turned into a ceramic tile. Glazed lava stone will vary and differentiate in colour, and you will easily be able to feel the surface of the lava stone underneath, which gives it a unique and versatile expression.
The enamel on the lava stone is a slightly uneven surface with small crackles in the outer part of the enamel, their network can be more or less dense depending on the enamel and the colour. Over time, again depending on colour, these crackles will become more visible and add a beautiful patina to the tiles or countertops.
Please read under DETAILS for more info.